For some people, cleaning the house is a relaxing way to pass the time. It's a mindful activity and living in a clean space can help improve your mood and focus. However, for many of us it can be hard to find time to clean after a long day of work, cooking dinner, caring for kids and pets, and so on. Many people try to keep up with the mess by cleaning one room at a time. However, it actually takes much longer to clean if you do it on a room-by-room basis. The most efficient way to clean is by chore. You wouldn't dust or vacuum just one room; you'd do the whole house because it saves you the pain of taking out the vacuum cleaner every time one room needs to be vacuumed. In this article, we'll go over how you can avoid having one long, excruciating cleaning day by spending 5-10 minutes per day cleaning your house.
Monday
Today is pick-up day. After the weekend your home is likely to have a lot of things laying around out of place. Do a quick tidying up in each room of your home. That includes: picking up clothes, clearing off tables and surfaces, and putting away any children's or pet toys that might be on the floor.
Tuesday
Dusting. With your duster in hand, run through each room of your house hitting all of the surfaces. Grab a microfiber cloth for things like TVs and computer screens that might have fingerprints and put it in your back pocket. In your other pocket, keep a lint roller or lint brush for your sofa, bed, chairs, etc.
Wednesday
Floors. Get out your Swiffer, mop, vacuum cleaner and whatever else you use to clean the floors of your home. Sweep each room into a pile, starting from the walls and working your way in. Once all rooms are swept, grab your dustpan and pick up each pile. From there you can run your Swiffer or mop through your rooms with wood floors or tile. Finally, vacuum any carpets or rugs you have.
Thursday
Kitchen day. Mix some white vinegar and water, toss in a few drops of lemon or lime juice, and you've got an all-purpose kitchen cleaner that's free of any harsh chemicals that you don't want going near your food. For areas that need to be scrubbed, like your sink or countertop, sprinkle some baking soda down after you spray the vinegar solution. Once you're done, tuck your spray bottle and baking soda within reach under your sink--you'll need it again tomorrow.
Friday
Bathroom day. There's no denying it--it's the worst room in the house to clean. But, think about how you'll have the next two days off from work and cleaning and you'll have the motivation to get through it. First, go grab your rubber globes, vinegar spray, and baking soda from yesterday. Today, you'll need them for the sink, tub, and toilet. Other useful items to keep for cleaning your bathroom: an old toothbrush for scrubbing tile grout and baby oil for polishing the chrome on your sinks.   Follow this schedule and you'll be on your way to cleaning the whole house in just 5-10 minutes per day so you don't have to dread those marathon cleaning days.
A healthy lifestyle is a reflection of your personal values and the habits you cultivate on a daily basis. When you prioritize, in your own mind, the importance of taking care of your own health, as well as that of your family, you've laid the groundwork for a healthier home environment. One of the worst dietary habits that many families fall into is keeping the kitchen well stocked with ice cream, cookies, cheese, crackers, and potato chips. While the mantra "All things in moderation" is a good guideline to follow, many people -- especially children -- do not have the self discipline to put that idea into practice. As you may have discovered, motivating your kids to eat less junk food and more fruits and vegetables can sometimes feel like an exercise in futility -- and unfortunately, that's not the kind of exercise that burns calories!
A Few Ideas For Healthier Eating
Permanently purging your home of all signs of snack foods that contain "empty calories" is too extreme of a solution for most families! A more realistic alternative might be to buy snacks in limited amounts and opt for the "reduced fat" version, whenever possible. Then, by keeping a fresh supply of apples, bananas, and other fruit in the house, you're encouraging your family to make healthier eating choices. One way to present this alternative in a more appealing way is to make low-cal fruit smoothies for your kids, or teach them to do it themselves (if they're old enough). A proven method of helping to control portion size is to serve food on smaller plates. Not only does it create the illusion of a larger serving, but it helps to limit the size of second helpings. It doesn't work for everybody all the time, but it is worth a try! Offering ice water with meals, instead of sugary soda and fruit drinks, is another simple, but healthy habit for the family. A slice of lemon or lime can add to both the taste and visual appeal. There are literally dozens of other healthy food choices you can incorporate into your family's diet, but I'll leave those details to the nutritionists, dieticians, and medical professionals. There are also several authoritative websites online that can provide you with complete guidelines, recipes, healthy snacks, and meal plans.
What About Exercise?
As you've probably heard, a sedentary lifestyle is one of the leading causes of health problems in people of all ages. Fortunately, there are at least as many choices for staying physically active as there are excuses for avoiding it. Even if the idea of heading to the gym four times a week sounds about as appealing as being trapped in an elevator with a door-to-door salesman, there are plenty of other ways to stay in shape. Low-impact sports, such as golf, tennis, and swimming, can provide an array of benefits for both the mind and body. When all else fails, there's always the option of taking a family walk in the park or neighborhood. Sometimes adding a dog into the mix can provide an additional incentive to go out and "hit the pavement." While all exercise and dietary programs should be approved by your physician before getting started, there are quite a few common-sense approaches to improving health, such as portion control, junk food reduction, and age-appropriate physical activity (taking in account medical restrictions and personal safety.)
Buying a home is a lengthy process that requires months or even years of planning. The end result, however, is to have a home you can truly call your own and to own equity that you can then use later down the road.
Figuring out the right time to buy a home can be difficult for prospective homeowners. You'll need to have a firm grasp on your finances and personal goals for what you want your life to look like for the next 5 or more years.
Buying a home in more than just a financial commitment. It also means you take on all of the responsibilities of owning that home. Maintenance, both inside and out, can take up a significant amount of your time.
Furthermore, owning a home ties you down to one area. You'll need to determine if you're ready and able to settle in one area for the next 5-7 years. This has implications for careers and for family life. Will your job bring you elsewhere? If you change jobs, are there ample opportunities where you live? These are just a couple of the questions you'll need to ask yourself before deciding whether you're ready to buy a home.
To simplify the process, I've created a checklist for some of the things you'll need before you're ready to buy a home. While this list does cover the basics, there may be other factors unique to your circumstances that you'll have to take into consideration.
So, if you're thinking about buying a home sometime in the near future, read on for the checklist. And, keep in mind that these are not necessarily mandatory before buying a home. But they will give you the best chance of making a solid investment and securing financial stability.
The home buyer's preparedness checklist
Raise your credit score to 750 or more. A score in the "excellent" range will help you get the lowest possible interest rate on your mortgage. It's possible to get approved for a mortgage with a score that is much lower, but a high score is ideal and can help you avoid PMI and a high interest rate.

Have an emergency fund saved. You don't want to buy a house and then suddenly find yourself needing money for an emergency. Save a month's worth of expenses before your down payment.

Have an active budget plan for saving up your down payment. Creating a dedicated savings account that you automatically have a portion of your pay deposited into is a good way to ensure that you meet your savings goals.

Bolster the case for your financial stability. Lenders will want to see that your income is predictable and regular. Keep records of your income, tax returns, and anything else that can help show that you're making more than enough money to safely lend to.

Have open conversations with your family. If you'll be buying a home with a spouse and/or children, discuss what you're looking for in a home. This can include location, size, etc. It's a good idea for everyone to be on the same page before you ever start shopping for a home.

Get preapproved. Getting preapproved for a home loan will make you a better prospective buyer in the eyes of sellers.

Run the numbers again. Aside from your mortgage payments, you'll also have to pay utilities, trash removal, property taxes, and any other expenses related to the home. Make sure you can comfortably afford these while still contributing to savings.
          Island Estates a Popular Clearwater Beach Neighborhood

See if there is anything for sale here now www.islandestateshomes.info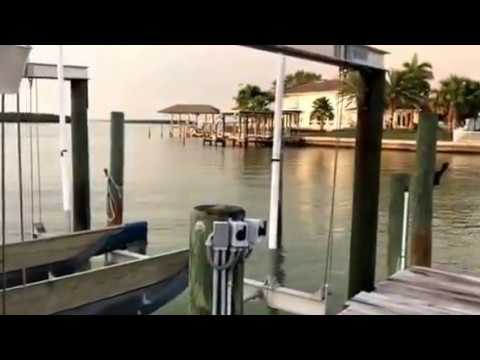 This Video is from the Dock at the end of island Way. A Prime Location in a Popular 
Waterfront Community of Island Estates in the City of Clearwater Beach Florida.
                                                             *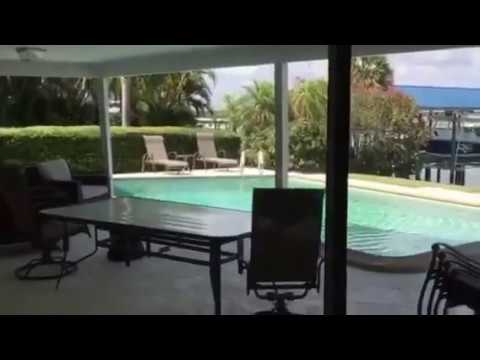 Walk through this 4 bedroom 3 bathroom home seen here as a rental. The home was built 48 year ago on magnificently engineered Island Estates Island 
a popular ranch home on a Spectacular lot SOLD in 2005 for $1,298,000. 
The Slip can easily support a 50 foot Yacht. Great for Boating.
                                                          *
                         Come for a Drive leaving 879 Island Way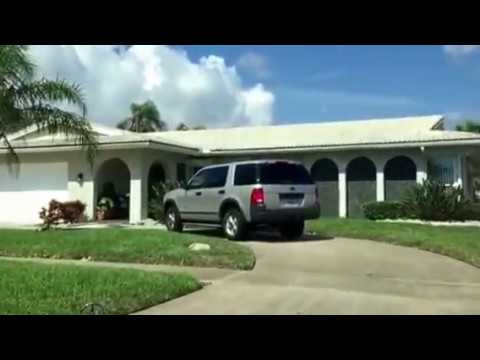 Notice as We Drive way and Leave this home at 879 Island Way Clearwater Beach at the end of Island way. 
 FOR SALE Listed By REMAX Preferred Diana Sames 727-776-0122. 
http://IslandEstatesHomes.info/
However it never made it to the MLS until it was sold in 1 day. 
This was during its COMING SOON phase as it was tenant occupied and very much still in preparation for Marketing. 
It Just SOLD in JULY 2018 
Curious about leasing your island estates home?Are you curious what your island Estates home is worth?
 Call 727-776-0122.today? 
An open house allows a homebuyer to explore a residence. And ultimately, this event may help a homebuyer determine whether to submit an offer on a home. For homebuyers, there are many terrific reasons to attend an open house, including:
1. You Can Learn About a Home from a Home Seller's Real Estate Agent.
Although you may spend time reviewing home listings online, there may be information about a house that is unavailable on the web. Fortunately, an open house enables you to speak directly to a home seller's real estate agent and find out more information about a residence. From learning whether a home seller is motivated to sell quickly to finding out which internet services providers are available in the area, a home seller's real estate agent should be able to answer any questions you may have during an open house. As a result, you can receive plenty of insights that can help you make an informed decision about whether a particular residence is right for you.
2. You Can Check Out the Overall Condition of the Home.
Online photos sometimes can be deceiving, but an open house allows you to get an up-close look at a residence and find out if it fulfills your personal needs. For instance, an open house will enable you to check out the size of each room as well as the overall condition of the home's exterior and interior. Plus, you may be able to review the performance of a home's air conditioning and heating systems and find out if these units will need to be repaired or replaced in the near future. Perhaps best of all, an open house gives you the chance to envision what life could be like if you bought a residence. Because you can walk around the home and explore it at your leisure during an open house, this event provides you with the freedom to evaluate a residence in a pressure-free situation.
3. You Can Find Out if There Is Significant Interest in a Home.
Typically, a home seller's real estate agent will set up a sign-in sheet for attendees who visit an open house. This sheet enables a home seller to see how many people attended an open house and may provide you with a good indication about whether there is substantial interest in a residence. It is important to remember that the housing market is competitive, regardless of whether you're searching for a residence in a buyers' or sellers' market. As such, if an open house is filled with people, there likely is significant interest in a house. And if only a few people attend the event, there may be a greater chance that a home seller would accept an offer below his or her initial asking price. Ask your real estate agent for information about open houses in your area – you'll be glad you did! This real estate professional will be able to keep you up to date about open houses and help you find your dream home quickly and efficiently.